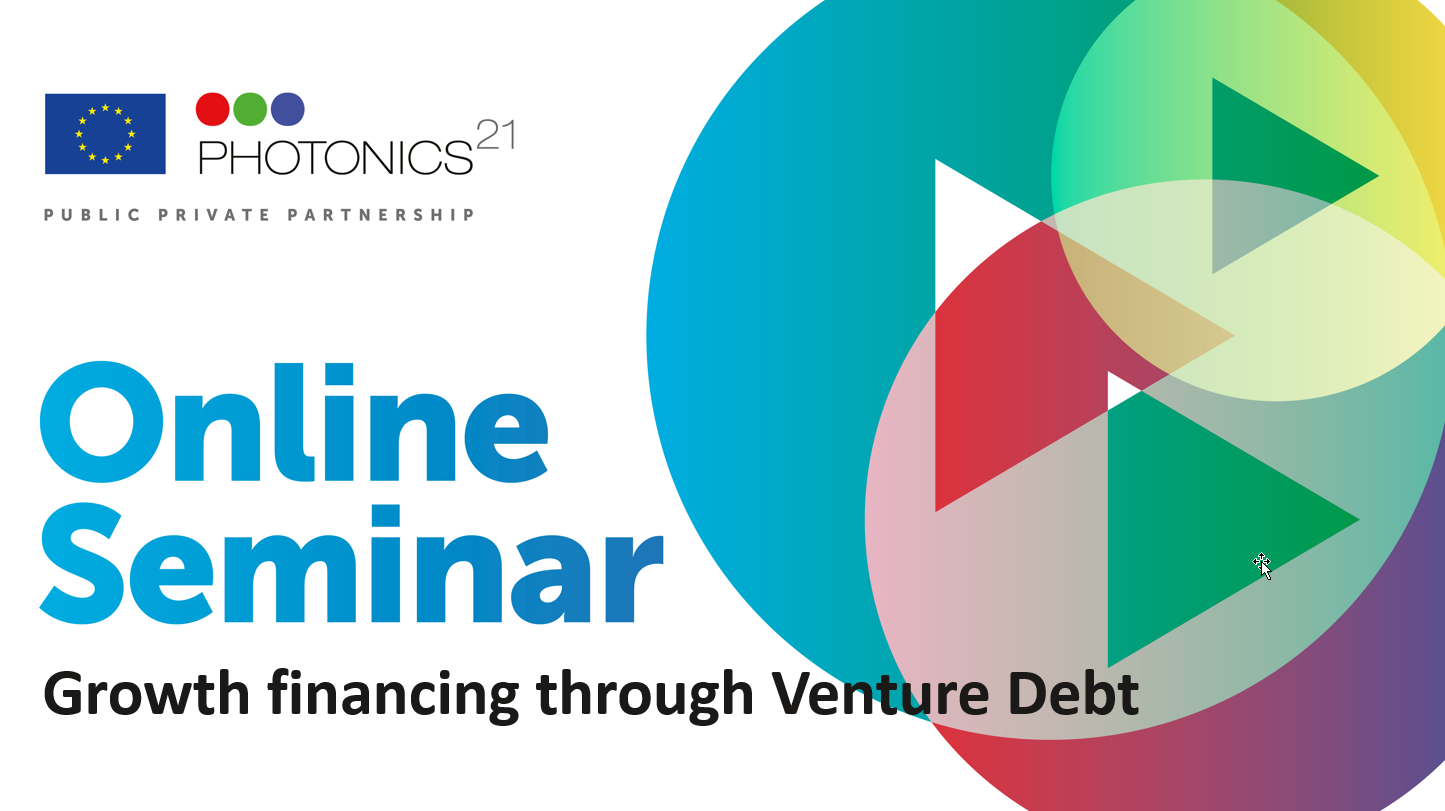 2023 06 October
For start-ups and SMEs growth finance plays a crucial role for scaling up their business. Especially for photonics, which is located in the deep tech sector, it has proven to be hard to get those funds and loans, even more so in the challenging times of a pandemic.
In this online seminar we want to make a deep dive into the venture debt product of the European Investment Bank. The seminar takes place on October 6th, 2020 at 12pm (CET). In around 30 minutes our experts will explain the product and you will have the opportunity to ask questions afterwards.
From the European Investment Bank Alberto Casorati, Innovation Finance Advisor, and Björn Werner, Investment Officer, will take part in the online seminar. From a customer point of view Roman Steiger, CFO Sicoya, will share his experience with the product.
The online seminar is free of charge.
Please register now and get first hand information for financing your innovations.
A recorded version will be made available on the Photonics21 YouTube channel afterwards.