In preparation of the new EU framework programme Horizon Europe the new European photonics roadmap "Europe's age of light! How photonics will power growth and innovation" was presented and handed over today to Carl Buhr, Deputy Head of Cabinet of Commissioner Gabriel, European Commission by the members of the Photonics21 Executive Board.
The official ceremony and publication took place alongside the symposium of the Photonics Public Private Partnership Annual Meeting 2019 in the Royal Museum of Fine Arts in Brussels. The photonics roadmap outlines the future research and innovation challenges for the next seven years in following areas:
Information & Communication
Industrial Manufacturing & Quality
Life Sciences & Health
Emerging Lighting, Electronics & Displays
Security, Metrology & Sensors
Design & Manufacturing of Components & Systems
Photonics Research, Education & Training
Agriculture & Food
Automotive & Transport
The strategic roadmap was worked out by the European photonics community within the last months in an open and transparent process. preparation of the new EU framework programme Horizon Europe.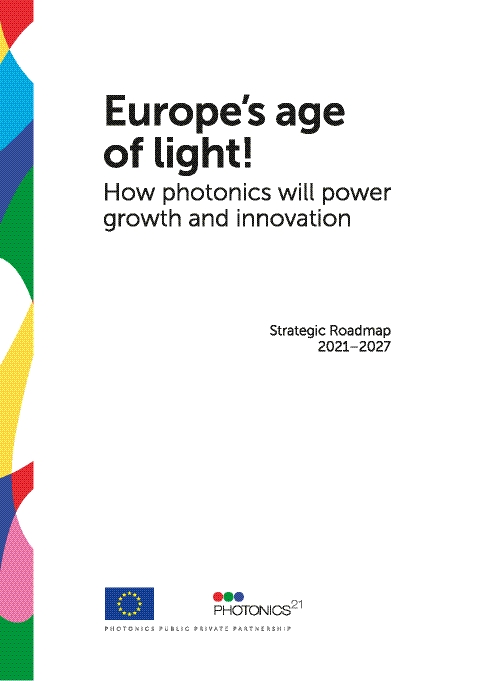 For any further details you can download the pdf version of the photonics roadmap.